Generally when we think of birthday cakes, our healthy eating intentions are not even factored in.
This is the one celebration where, we let things slide – but it doesn't have to be. Read below to find the best and most delicious healthy birthday cake recipes for you to try.
No need to sacrifice on taste with these Healthy Birthday Cake Recipes
Adopting an active and healthy lifestyle is important for us all.
Our diet is a vital part of maintaining a healthy weight and ensuring we get all the nutrients needed to keep our bodies in good working order.
More Americans are eating a highly-processed diet according to a New York University study.
These tend to lack nutrients and can lead to obesity which leads to the development of a variety of diseases and health problems.
Refined sugar can increase your chances of developing heart disease and type 2 diabetes. 
We often think making a healthier choice means we must sacrifice something, such as cake. However, this couldn't be further from the truth.
Traditionally, a cake is made from eggs, flour and sugar.
Store bought cakes tend to have added sugars, flavors and preservatives which can negatively affect our health.
As we've seen a rise in different diets and ways of thinking about food, baking pioneers are leading the way in creating cakes that not only taste good but are healthier for us. 
Here we've found some fantastic healthy alternative cake recipes that we think you're going to love.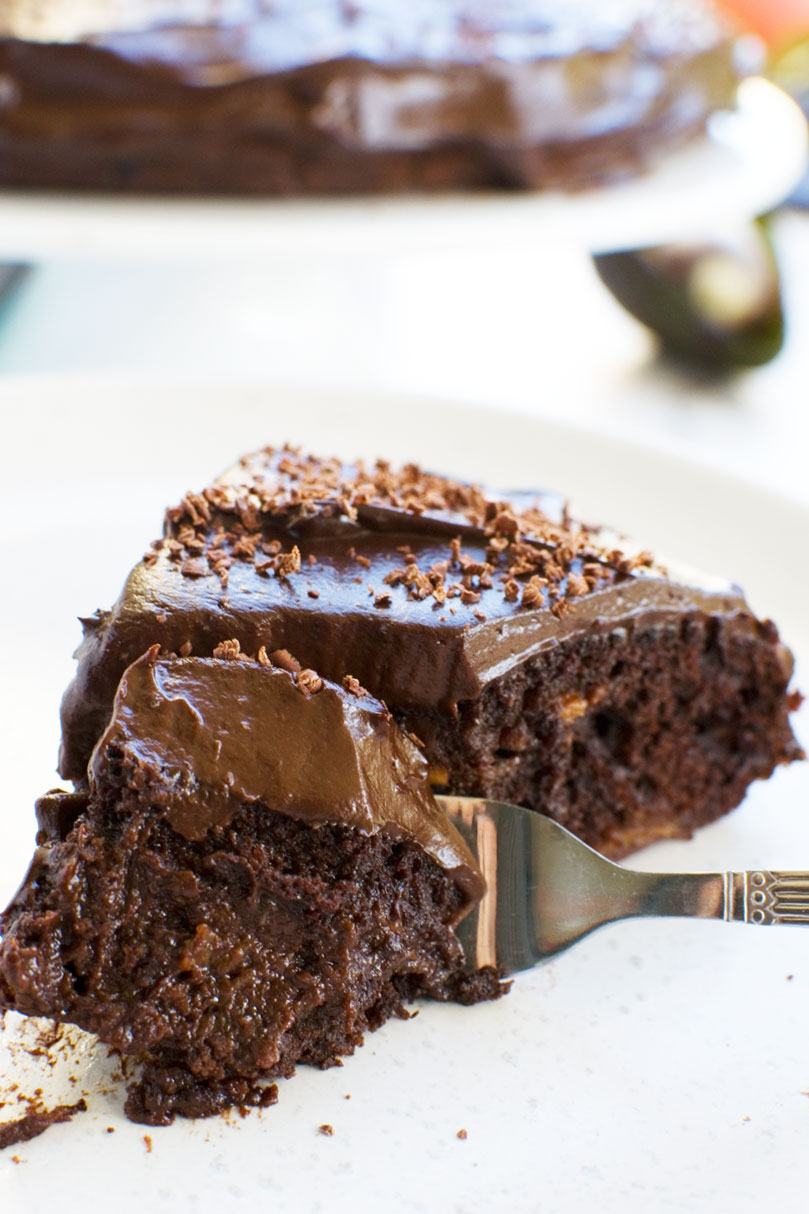 When you think of cake, does your mind automatically think of chocolate?!
For those of you who think like this, we've found the perfect healthy chocolate cake for you.
This cake is free-from refined sugar and dairy making it suitable for a variety of diets. An added bonus is that it only takes 30 minutes to make!
Choosing a healthier option doesn't mean you have to compromise on taste and texture.
Although traditional ingredients have been replaced, you'll still find yourself with a moist and gooey chocolate cake. 
You can create this cake with basic ingredients found in the pantry and refrigerator.
Using sweet potato in the sponge of the cake and avocado in the ganache, the cake is full of superfoods and healthy fats as well as tasting great.
This is an excellent way to get the kids to eat some extra vegetables without realizing. 
Despite containing really healthy ingredients, it's quite a calorific recipe. So you may need to adjust portion sizes accordingly.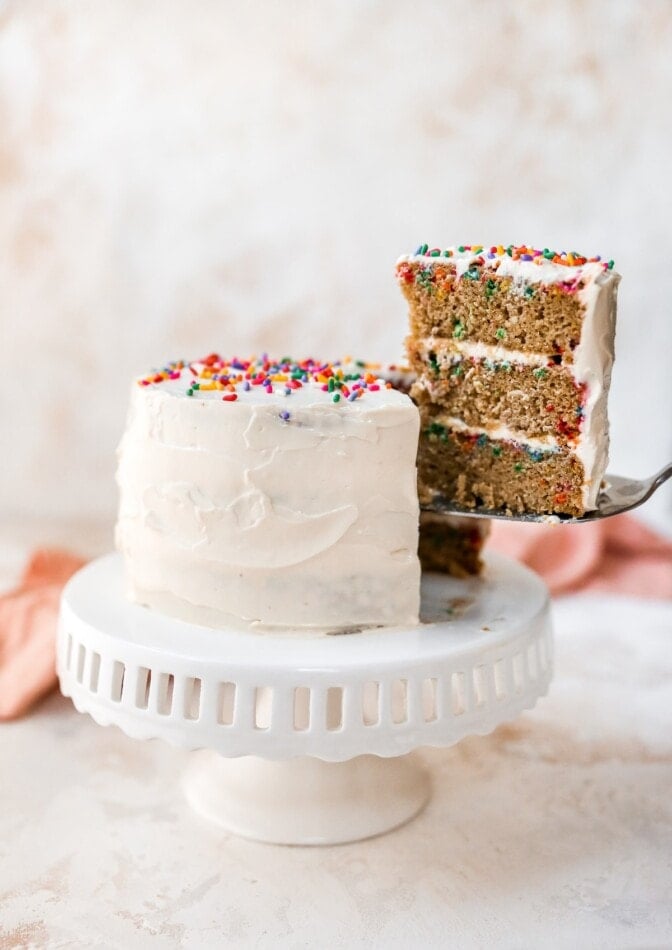 Those with gluten intolerance may understand the struggles of finding a great cake that isn't packed with refined sugar. Using oat and almond flour is the alternative used here. 
This recipe is dairy-free, gluten-free, refined sugar-free and vegetarian, catering to a wide range of dietary requirements.
Therefore sweetness comes from natural products like pure maple syrup and vanilla extract, a much healthier option than white sugar.
We love this cake as it's super simple to make and easy to customize for the birthday person.
As it provides you with a basic sponge, you can personalize it by adding any type of filling or frosting to the finished product. Instructions on how to use this mix in different size pans are also available to truly tailor the cake to your needs. 
Traditionally, frosting is made from butter and sugar which is high in fat. A healthier creamy frosting with a dash of protein can be found here.
Can cakes be indulgent and healthy? Yes, they can. This light and fluffy cake is high in protein (15g), low in fat (0g) and low in sugar making it a great healthier option, particularly if you're looking to lose weight. 
Protein is essential to building and maintaining muscles and bones and comes in the form of protein powder and eggs here.
Protein powder isn't something most people necessarily have in their kitchen cupboards but it is also relatively inexpensive to buy.
As this creates a sponge, the cake can be customized however you'd like.
Greek yoghurt is suggested to create a low-calorie, zero-fat frosting using a sugar-free pudding mix of your choice.
Greek yoghurt is a great alternative as it's low in fat and sugar whilst being high in protein and vitamin B12.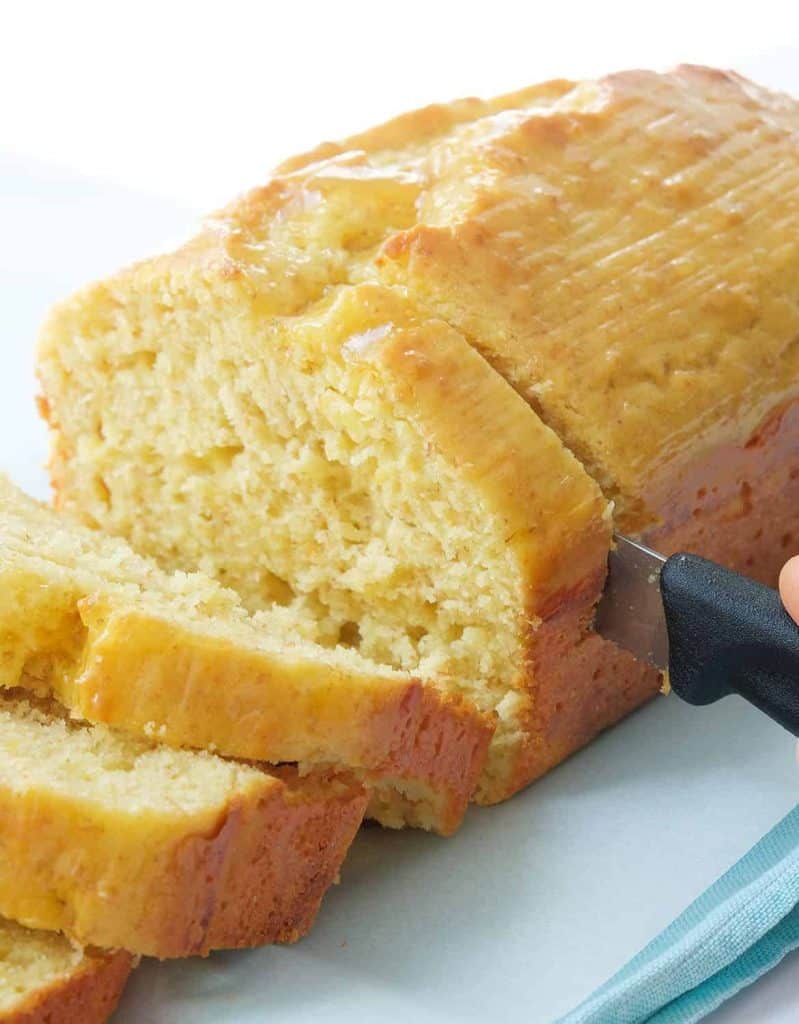 If you're looking for a less traditional type of birthday cake or the recipient isn't a huge fan of chocolate, this could be the recipe for you.
A huge bonus of this cake is that it's full of nutrients and low in sugar. Using a sugar-free jam to glaze the top can be a great way of further reducing sugar intake.
The simpler the ingredients, the less expensive the bake.
As this recipe uses the usual store cupboard essentials like oil, salt, flour (or gluten-free) and eggs you won't need to go out and out and buy too many ingredients.
A top tip here is to use canola oil as it's naturally produced and doesn't go through chemical processing. 
Using plain yoghurt to create the classic cake batter texture is a great alternative.
Not only is it really nutritious and full of calcium, but it's also low in calories. Plain yoghurt is widely available and cheap to buy in most supermarkets. 
Why Should I Bake A Healthier Birthday Cake?
Finding the time to make a cake for a loved one can be tricky. However, if you do find the time and want to bake a healthier cake this can be much simpler and quicker.
As these recipes use fewer and more natural ingredients they are full of nutrition to support a healthy and balanced diet. 
Cakes can still taste great without containing the usual ingredients such as refined sugar. Eating refined sugar is fine in moderation.
If uncontrolled consuming too much can lead to type 2 diabetes and heart disease, so choosing to leave this out of a cake can be a great way of reducing your intake. 
If you aren't happy using natural sweeteners only, unrefined cane sugar is a less processed option.
Hope you enjoy baking these wonderful healthy birthday cake recipes for your special occasion.